Post by linen on Nov 3, 2021 11:15:03 GMT -8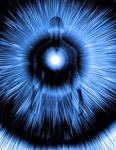 "Trump Will Reclaim The Throne Our Time Has Come"- Nationwide Shutdown Nov 3 2021 Trust The Plan!
Restored Republic via a GCR: Update as of Tues. 26 Oct. 2021

Compiled Tues. 26 Oct. 2021 at 12:01 am EDT by Judy Byington, MSW, LCSW, Therapist ret, Journalist, Author: "Twenty Two Faces: inside the extraordinary life of Jenny Hill and her twenty two multiple personalities."

By Wed.-Thurs. 3-4 Nov. NESARA/GESARA would have full rollout according to sources.
Breakthrough Patented Copper Supplement! You'll Never Believe What It Does Until You See the Blood Video!
On Fri. 5 Nov. we revert back to the Julian Calendar (Remember, Remember the 5th of November).
Sat. 6 Nov: Trump Presidency made public!
t.me/Whiplash347/52968
Tues. 9 Nov: Christmas
t.me/Whiplash347/52969
By Thurs. 11 Nov. (11-11) a large part, though not all, of the changeover should be completed. The world would be united in celebration for an Inauguration and Victory Day.
According to Juan O Savin World War III, which was in full swing, would go through March 2022, and then on for a couple more years.
B. Other Pertinent News:
In a newly released "Hamburger Report" by Clear Labs, scientists say human DNA, rat DNA and other discrepancies were found in some of the 79 burger brands they tested. Although this study did not reveal names of the 79 brands tested, for many years McDonalds has been accused of having human meat in their hamburgers. McDonald is a big name in the Illuminati hierarchy according to Satanic Ritual Abuse survivors. It's obvious where the human meat came from considering all their regular child sacrifices across the country. So, where is the Health Department in all this, and why haven't they done anything about it?
Dr. Fauci heads the list of those involved in Child and Puppy Abuse, Torture and Murder. Here are just some of the experiments he has headed using US Taxpayer dollars:
Dr. Fauci and the NIH's History in Experimenting on Foster Children and Using Aborted Fetal Tissue to Develop an HIV Vaccine – Medical Kidnap
Dr Fauci agency funded Frankenstein research that saw aborted babies' body parts grafted to MICE to grow hair and organs (the-sun.com)
They just change the dates. Nothing that I deleted has happened. Here it is Nov 3rd and, again, nothing. Total crap.