Post by Yoda on Feb 11, 2021 10:28:36 GMT -8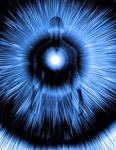 The question is, is this a ride we all lined up to get on or is it some kind of duty or learning experience? I have my opinion and I am curious about your opinion on the reason we choose to experience being human on planet earth.
There are a couple of reasons we are lined up for this "Crazy Train" (Ozzy Osborne reference) ride. We are spiritual beings, our true self is our soul. We use our bodies as a vehicle to navigate our experience in the materialistic human condition we call life. Simple answer, yes. We are all here to learn something and it is not about academic learning. To learn about ourselves and others. Major lessons to be learnt are love, compassion, empathy, forgiveness and gratitude. If these lessons are learnt, we reincarnate life after life until they are learnt.
The next is the shift. The Earth is shifting to a higher level of consciousness. Many souls are coming to the party planet that has been gate crashed/invaded by some nasties. It will and is changing. The last is souls on specific missions to achieve. A storm is brewing. It will be an event that in the biblical terms "Judgement day". It is not the fearful religious version, but more along the lines of levels of consciousness. lower levels of consciousness won't be able to remain on Earth 4th density+ is the bare minimum where they will be nurtured and assisted into reaching higher levels to remain here. Otherwise the choice of perish and be reborn on a 3-4th density planet or get transported as is to one. People who have reached 5th density will still have to adjust but it won't be as difficult to assimilate.