Post by amberfields on Apr 13, 2021 8:19:55 GMT -8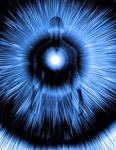 Princess Diana was ritualistically murdered. She was groomed at birth to become Prince Charles wife only to be his child bearer. Nothing more. She never was happy and never happily in love (with him).
Many years of unhappiness. Not wanting to be apart of the satanic rituals performed on regular basis on varying royal estates. She found at one point in the kitchen of one of these estates she was visiting, the remains of a human. Limbs and organs within a freezer. Small enough to be that of a child. Diana never was on the right side of her mother in-law as they never saw eye to eye. It was reported also that in Diana's letters written to her confidante and in her entries of her journal that she witnessed on many occasions members of the royal family shape-shift. From human form, to their true form. Lizards, reptilians. This why she referred to the Queen as 'Lizzy', not because her name is Elizabeth, but that she is in fact a shape-shifting lizard.
She could not stand the pain of silence & secrecy to which she was ordered to keep. She threatened the Queen that she was going public with the information she knew of and had witnessed and experienced. So the ritualistic murder/sacrifice was ordered on her. The driver was an MKULTRA puppet at high speed mad the precise hit on the 13th pillar in the famous tunnel, in historical times was an area for pagan rituals in France and it was symbolic as well as a the offering to the Goddess Diana. Even though Diana was still alive after the crash, emergency services rushed to the scene but weren't able to treat her at the scene. They were denied access to her until she died a slow and traumatic death, an hour and 40 minutes.

Very sad, also that MSM helped to perpetuate a bullshit story about it.

I have merged with her in a few dreams and she is cold and calculating, but also holds dear and warm reminiscence about some of her past.