Post by Yoda on Apr 5, 2021 11:33:07 GMT -8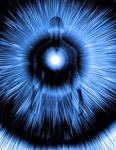 To whatever extent you feel necessary I guess. I've almost completely left the septic tank and have completely left behind the idea of trying to convince anyone of anything that they're not already on board with. I might snip something and send it someone just to grab a laugh with them but that's about it. Those who are asleep in my life know I'm the "crazy conspiracy theorist." I was high one night and poured my heart out into a FB message to all my 200 friends and family about how the Annunaki created humans as slaves so we're carrying the energy of slavery down to this very day and how people need to open up to the idea that Trump is here to reveal our shadow while Biden is the truly evil one. It had all that juicy stuff in there and i'm sure most people think I lost it entirely, especially since I was also talking about how I've struggled to be a leader but I'm ready now when it comes to navigating this crazy world so please reach out if you're having trouble making sense of all this crazy shit happening in the world. Haha.

I'm accelerating my turn inward. I never realized how much shit I could be better at. Had a really awesome download today in meditation about just letting shit go. I've always been one to try to figure everything out, so when it comes to shadow work, I'd try to analyze and figure out where this thing I'm doing came from. "Was it this part of my childhood? Was it how my dad was a perfectionist and so accomplishment oriented?" It doesn't matter, not one single bit. All that matters is that I'm conscious of the pattern/habit/action and being present enough to change how I respond in the moment in order to integrate that part of my shadow. At the end of the day, the ONLY way we can make the world better is by improving each individual within it, and the only individual we have control over is our self.

When you understand what your soul mission is you do it. Regardless whether we get shunned because we see through the bullshit. It is about service to all and not service to self. Our inner journey can only be complete if we include the outer one. As the outer journey is the one that assists with the inner.
You can only wake those who are willing to wake up. Most of the rest are in a coma. It will take lifetimes before they wake.
"Find the shit, report, make aware and move on and don't dwell on it". We all have different missions, different roles, methods to achieve them what works for one can work for another or an alternative can be found. This how I roll.